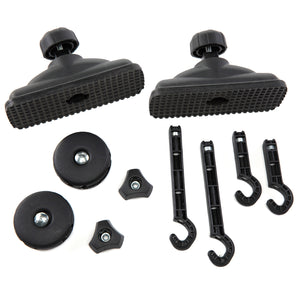 Keep your barrier secure
These are replacement parts for the Jumbl® Backseat Pet Barrier. To get the full dog front seat barrier, you must order it separately.
Keep your front seat barrier safe and strong with these replacement straps. As parts wear down, you will want to replace them to keep enjoying your Jumbl® Backseat Pet Barrier. Easily replace your parts to keep enjoying the helpful functionality of this Backseat Pet Barrier.
close
Windows Installation Instructions
close